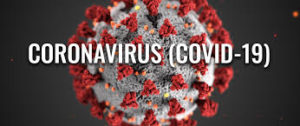 COVID-19 update. Protocol Change: Introduction of Telemedicine, Curbside Drop-off and Pick-up.
Sunday April 05, 2020
Let's keep pets and people healthy.
At Companion Pet Clinic, the health, safety and well-being of our patients, our staff and our community is our #1 priority. We will continue to provide medical care for your pet as well as limiting human contact to keep our staff and clients protected. In accordance with the guidance provided by the American Veterinary Medical Association, Arizona Veterinary Medical Association, Center For Disease Control and Governor Ducey's recommendations on social distancing we have taken the following measures.
For any non-urgent conditions we recommend a Telemedicine consult. Through the use of video consultation we will continue to address patient health needs during the COVID-19 Pandemic. Telemedicine service is intended to be used for dietary or gastrointestinal issues (vomiting, diarrhea), lameness, coughing, sneezing, skin, ear and eye issues and are not recommended for patients that require emergency care. Click here to schedule a Telemedicine consult with anipanion.
For conditions were Telemedicine is not applicable and the patient requires examination by one of our veterinarians, curbside service will be provided.
For all curbside appointments:
Call as you arrive in the parking lot and we'll meet you at your vehicle. All patients will be taken from the car and escorted inside. We ask that you remain in the your vehicle while your pet is examined in our treatment area.
A veterinarian will contact you over the phone to review the exam findings, recommended diagnostics and treatment plan.
Estimates for treatment plans and payment transactions will be performed over the phone.
For our safety and yours, please limit the number of people who accompany each pet to the clinic.
If you are feeling ill, please stay home and call your medical provider for advice.
3. Medication and prescription diet pick-ups will be delivered to you curbside. We ask that you pre-pay over the phone, then relay what date/time you will pick up. Call the clinic as you arrive in the parking lot and we'll meet you at your vehicle with your pet's items and receipt.
There are always exceptions to these guidelines based on the reasons for your pet's visit. Please address a staff member with any concerns when scheduling your appointment or when you call as you arrive in the parking lot.
As veterinary health care professionals, we believe we have a role to play in "flattening the curve" in order to help limit infection and slow the spread of the Coronavirus in the valley. We will be available Monday – Friday 8-4pm and Sat 9-12pm by phone for Telemedince consultation, curbside drop-offs and to assist patients who need access to medical records or require refills of prescription medicine and diets. If your pet requires after hours emergency care, please contact VetMed at 602 697-4694 or Phoenix Veterinary Referral & Emergency at 602 765-3700.
A great deal of care, thought, and planning guided our decision. By taking these extraordinary precautions, we can make a difference in helping to preserve the limited supply of personal protective equipment critical for front line health care personnel responding to the pandemic. We will continue to evaluate the situation as it evolves and determine when it is appropriate for us to return to our normal business practices and hours.
Again, please understand that we are making this decision with the health and well-being of our patients, our families, our team, and the community in mind.
Please stay safe and healthy.
Dr Brandon Young and the staff at Companion Pet Clinic